Making your dream home a reality couldn't be more enjoyable. Select the home that speaks to you—Skali, Salti, or Sitka. Then, with your guidance, we will curate the rest of your journey.
Digitally "build" and customize your home using our customization tool. We encourage you to take your time and discover the style, amenities, and accessories that speak to you and enhance your lifestyle. Build your home as many times as you want, as many different ways as you're inspired to. If you wish to save or share your home design, simply create an account. At Lloyoll we respect your privacy and will never share your information.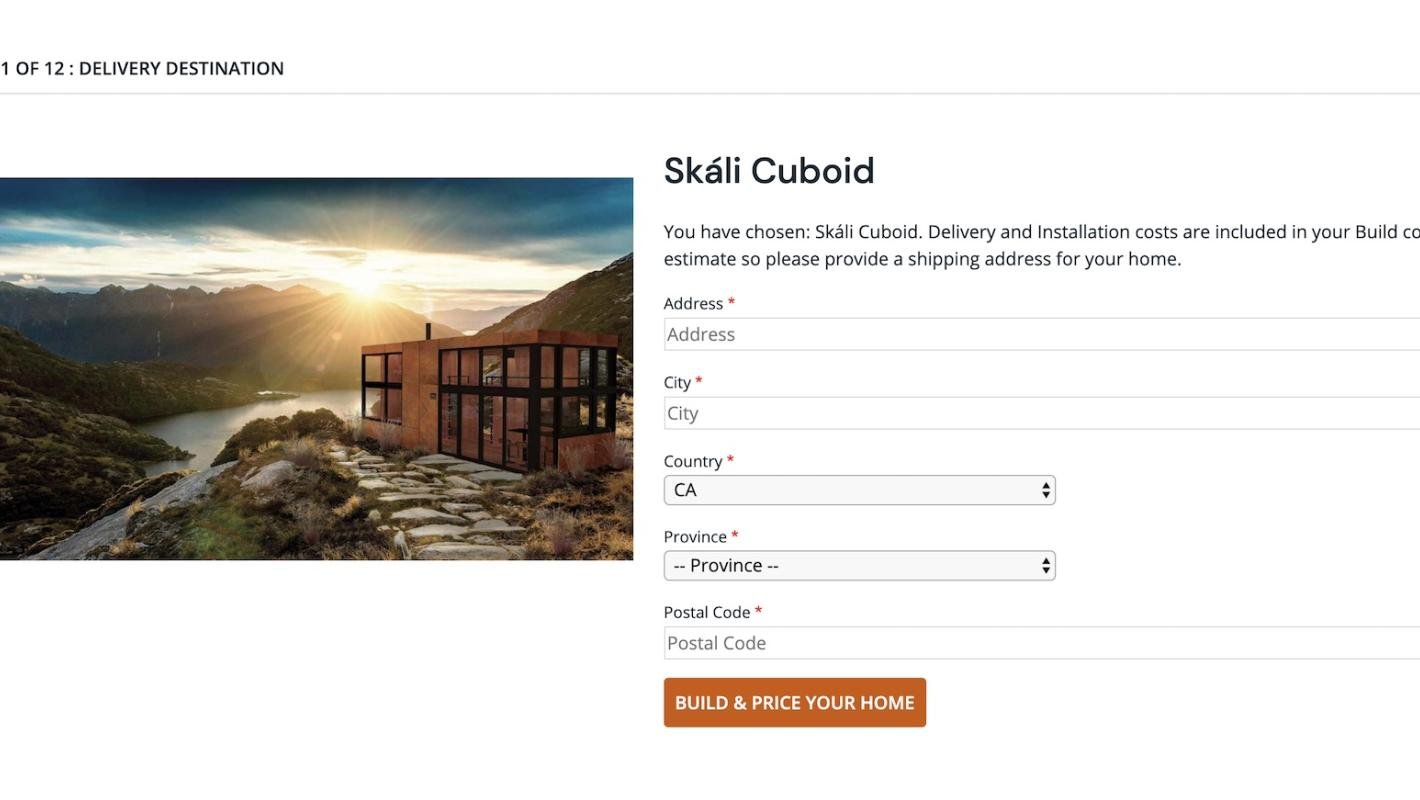 Hit "Submit Order". Congratulations, you've created the home you want. You've specified a project destination. You have a cost estimate. Now our team will reach out to you to finalize details and schedule your delivery.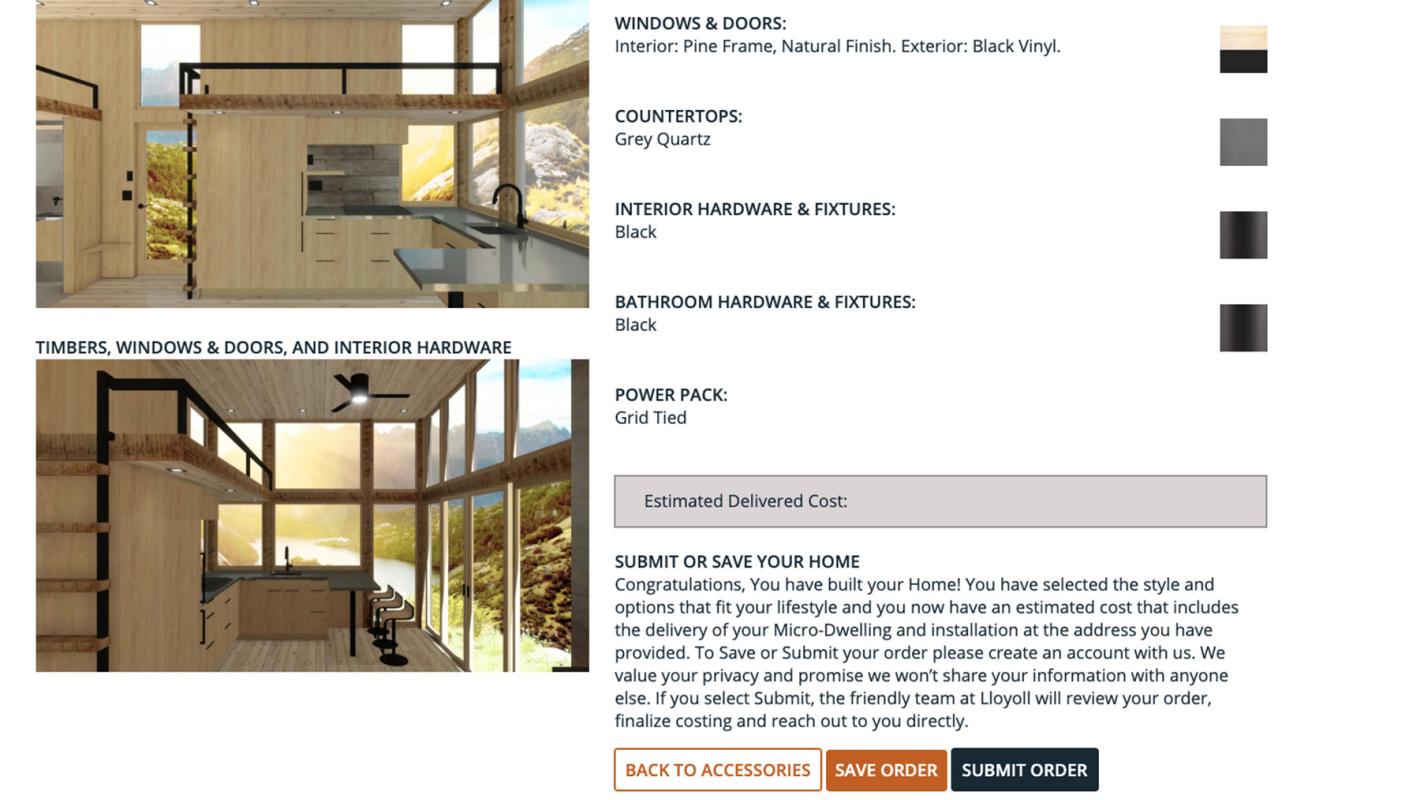 Your micro-dwelling was designed with simplicity in mind. Our team will provide planning and walk you or your chosen contractor though the simple steps required to prepare your site for delivery. Lloyoll will issue a summary letter to your local building authority, describing your project and proving its compliance to the National Building Code and any other relevant, local building codes.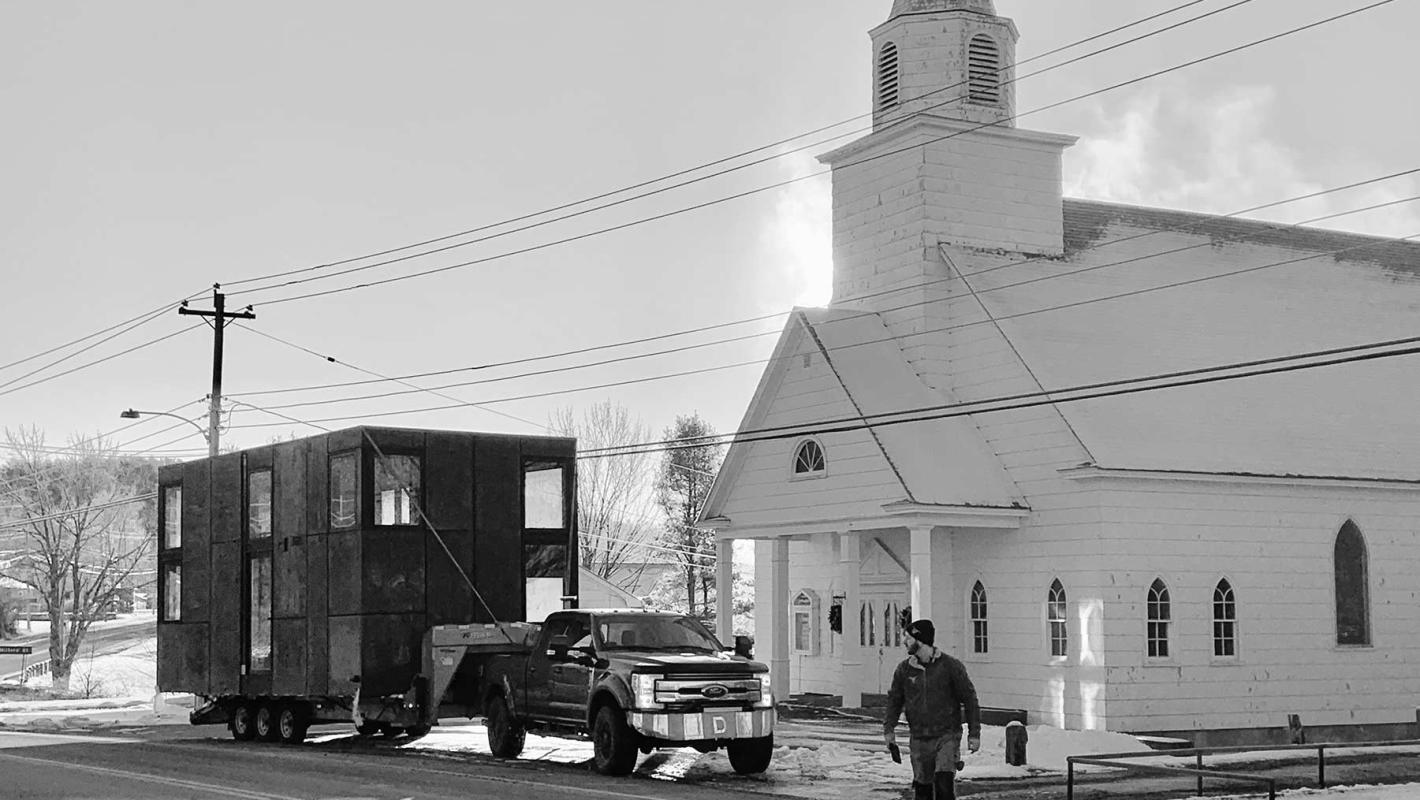 Welcome home! Lloyoll staff will deliver and stage your micro-dwelling so you can fluff the pillows and stock the shelves. Either you or your chosen contractor will connect your micro dwelling to the site infrastructure.